More Information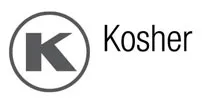 The USANA Difference
Want brilliant nutrition for your brain? For centuries, people have used Ginkgo biloba to promote mental acuity, so USANA took it a step further and found the highest-quality Ginkgo extract and combined it with the purest ingredients possible to keep you mentally sharp.
Health Benefits
Formulated with the highest quality Ginkgo biloba extract
Enhanced by phosphatidylserine (PS)—a unique ingredient that plays an important role specific to brain function*

Get the full science on Ginkgo-PS™!
*These statements have not been evaluated by the Food and Drug Administration. This product is not intended to diagnose, treat, cure, or prevent any disease.